DRG is excited to announce the release of ISOtracer.
Use ISOtracer to quickly create a 3D piping model from isometric drawings by simply tracing the piping by clicking on your drawings. In the same time the drawings are correctly marked-up and also allow for custom annotations.
With ISOtracer modeling of a piping system and marking of isometrics are done in one single step. ISOtracer will save the pipe stress engineer up to 50% valuable modeling time while isometric markings are created that allow for clear and easy communication with others.
The generated 3D piping models can be directly imported in common pipe stress software CAESAR II, Autopipe and Rohr2. The isometric drawings including markings can be easily saved as pdf documents.
Download the software under free license or order a standard license on www.isotracer.com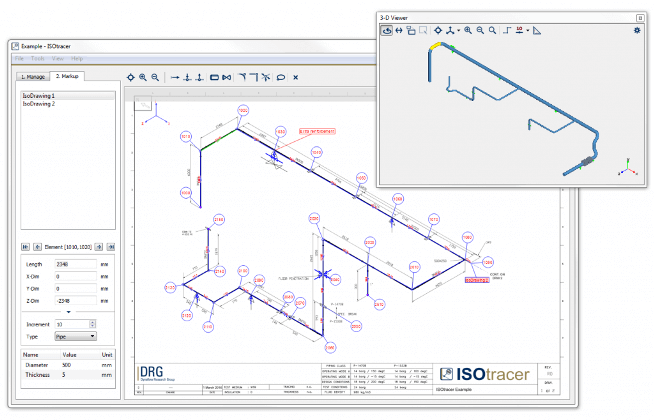 For more information please contact:
DRG Software
+31 85 058 00 46